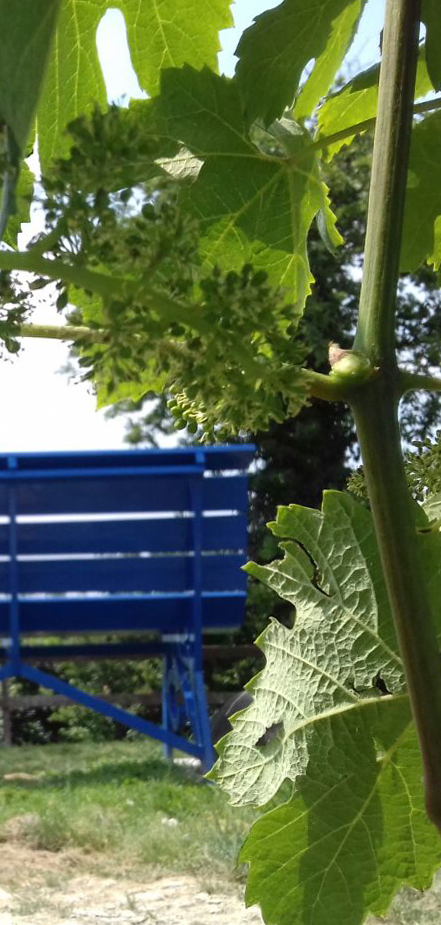 La nostra storia
L'Azienda Vitivinicola Gallo sorge sulle colline delle Langhe, in Frazione Lo Sbaranzo, nel territorio di Clavesana in provincia di Cuneo. Produce vini con uve provenienti da vigneti situati nel Comune di Clavesana.
L'azienda a conduzione familiare risale al 1795 con la nascita dell'antenato Giuseppe Gallo , contadino benestante e abile viticoltore.
Ormai alla quinta generazione, la gestione dell'azienda è affidata al giovane produttore Ivan Aldo Gallo.
Il rispetto della tradizione si coniuga con le moderne tecniche di coltura e di vinificazione, che assicurano una produzione altamente qualificata.
Attualmente l'Azienda Vitivinicola Gallo, coltiva esclusivamente vigneti di Dolcetto e Barbera.
Siamo sulla collina, in Frazione Lo Sbaranzo, nel territorio di Clavesana . Il connubio tra i soleggiati pendii ed i terreni consente di ottenere il giusto grado di maturazione del nostro Dolcetto.
Da cinque generazioni produciamo vino Dolcetto. Vino secco, color rosso rubino, dal gusto soave e delicato, ottimo ad ogni pasto, perfetto per bersi in piacevole compagnia.
Dal 2017 la Cantina si avvale della collaborazione dell'enologo Piero Ballario.
E

NGLISH
Azienda Vitivinicola Gallo is located in the Langhe hills, in Frazione Lo Sbaranzo, part of Clavesana, in the province of Cuneo. It produces wine with grapes from vineyards located in the municipality of Clavesana.
The family-run company dates back to 1795 with the birth of the founder Giuseppe Gallo, a successful farmer and skilled winemaker.
Now in its fifth generation, the management of the company is entrusted to the young producer Ivan Aldo Gallo.
Respect for tradition meets modern cultivation and vinification techniques, thus ensuring a high quality production.
Currently Azienda Vitivinicola Gallo grows exclusively Dolcetto and Barbera grape varieties.
We are located on a hilltop, in Frazione Lo Sbaranzo, in the municipality of Clavesana. The union between sunny slopes and terrain characteristics favor the right degree of maturation of our Dolcetto.
We have been producing Dolcetto wine for five generations. Dry, ruby red wine, with a sweet and delicate flavor, excellent with any meal, ideal to be shared in pleasant company.
Since 2017 the Cantina works in collaboration with the oenologist Piero Ballario.